MORE THAN A SHOP
WE'VE ALWAYS BELIEVED THAT CREATIVITY AND COLLABORATION ARE IMPORTANT TO SUSTAINABILITY ON THE HIGH STREET.
WHAT WE DO AND WHY WE DO IT
Snowhome has always had a creative side, we have worked with like minded people on projects and commissions and in 2007 started designing products which are manufactured and distributed worldwide. In 2011 we began the Snowhome wholesale business which imported, manufactured and distributed products to other stores in the UK.
The design side of the business has proved to be successful, we design and manufacture some of our own brand products such as the best selling I'm as big as… height chart as well as designing products for other giftware brands such as Suck UK, Luckies of London and Fred in the USA.
The people who work here and who have worked here in the past are designers, illustrators, makers and creative's themselves. We are no longer simply a shop and believe that to survive in the changing retail landscape that it's really important to build the business on the principle of pro-activity, collaboration and innovation. We have partnered with Visit York and Make it York for over the past 5 years curating and delivering both the Great York Bunny Search and The Great York Ghost Search , highly successful city wide events.
We will continue to work hard to develop our ideas, design products and offer fresh perspectives. We will aim to offer some products that are exclusive to Snowhome. By working with designers on batch made items and products with unique characteristics we hope to offer a range with an authentic appeal and limited exposure. This is what makes life here interesting and what will hopefully mark us out as a business unlike any other in our field.
THE MODEL CYCLIST
OUR SISTER SITE THE MODEL CYCLIST WAS ESTABLISHED WHEN THE TOUR DE FRANCE CAME TO YORKSHIRE IN 2014 AND HAS GROWN STEADILY AS A SEPARATE ENTITY EVER SINCE. WE HAVE A HUGE SELECTION OF DIE-CAST CYCLING FIGURINES, VISIT THE MODEL CYCLIST SITE WHERE YOU CAN PURCHASE FROM OUR RANGE OR ORDER CUSTOM FIGURES.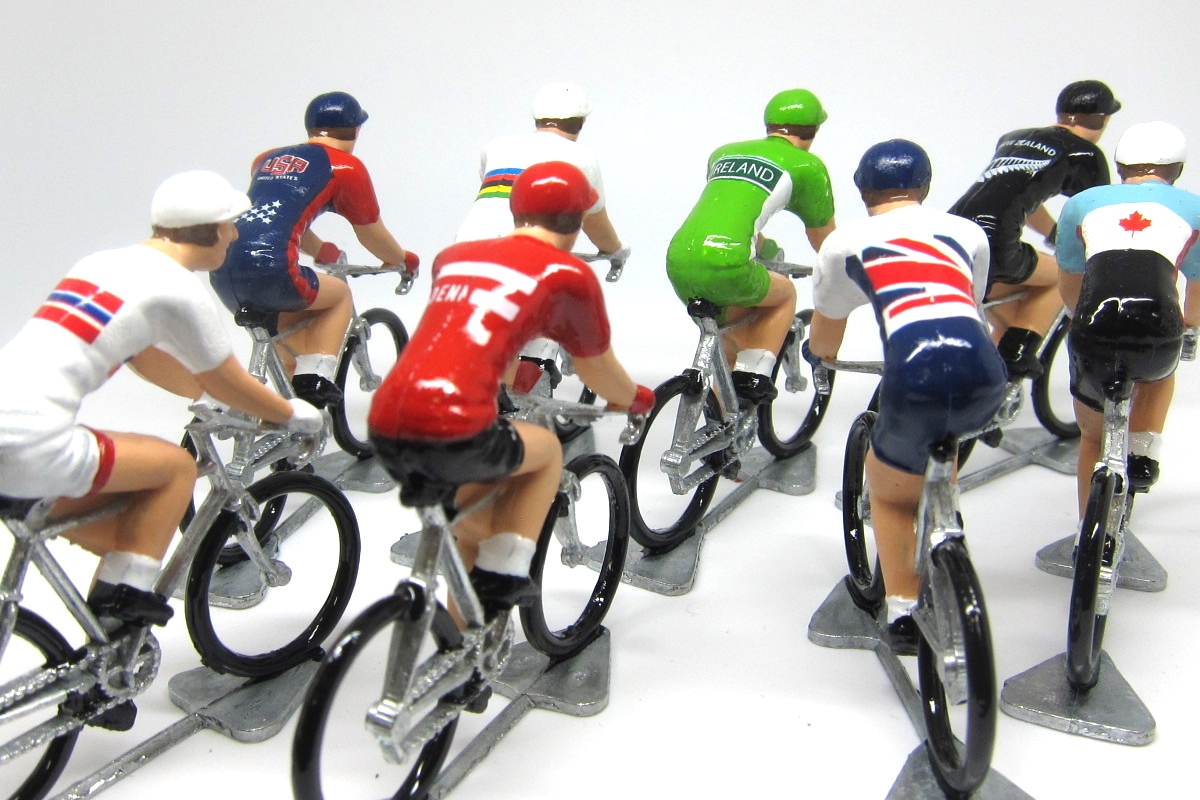 CONTINUE SHOPPING
HEAD BACK THROUGH THE SHOP AND EXPLORE OUR RANGE OF PRODUCTS AVAILABLE